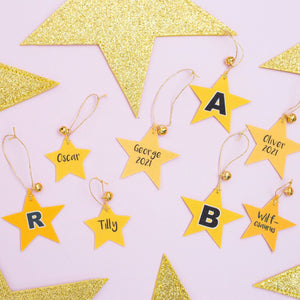 Personalised star tag with bell and elastic which you tie around a decoration. This is an additional purchase, most decorations already come with a star tag.
You can add a name or a little message, just leave me a message with the text you would like added as you place your order.
Avaliable in a big or smaller star size.